Several methods showed in this blog to install Mac OS X on Windows OS with Desktop Virtualization, original Mac installation DVD does not work sometimes with these methods. You must create ISO file from installation disk and use. This post shows how to create ISO from Mac Installation DVD in Windows.
I tried my favorite DVD writing software to Rip Mac DVD to ISO in Windows, but those images did not work with VMware or VirtualBox. Finally, Imgburn did the job and it worked well.
Follow these steps to rip Mac DVD in Windows
1) Get the Snow Leopard DVD here and Download and install Imgburn burning software. ( Free version, registration not required)
2) Start program and select image file from disk option. Do not close log screen down, better keep it.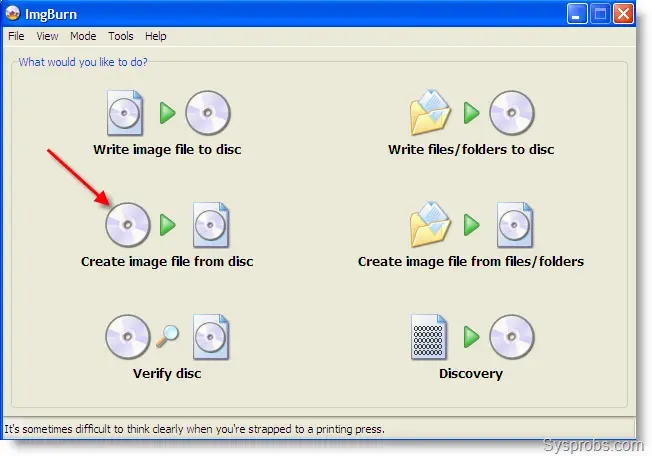 3) Next screen will detect the DVD information and output file location. Make sure to select correct source destination. Its better to reduce data reading speed to 1x ( I know it will be slow) for this conversion. Then start.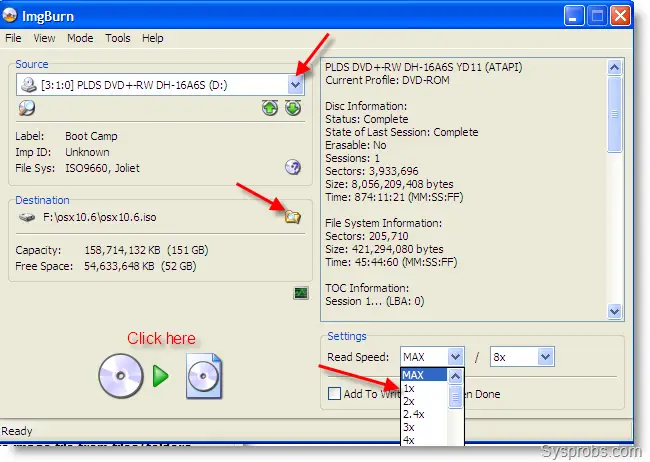 4) Progress bar will show the status. I'm sure it will end without any errors if the physical drive and disk have no damages.
Ref: www.sysprobs.com/create-iso-mac-installation-dvd-rip-mac-dvd-windows